Stories & Updates
Bookcases restored and returned as transformation of College Library draws nearer to completion
7th June 2023
As Trinity Term winds down, we are reminded that renovation of the Exeter College Library began in earnest almost a year ago, at the start of the 2022 Long Vacation, and that there are only three months until the Library reopens to students. We are pleased to report that the project remains on track. Recent changes to the Library have been a mix of both significant and subtle, as aesthetic, functional, and structural details progress.
Our last update looked at structural changes in the main wing of the Library, such as the implementation of underfloor heating and the restoration of windows. Now, oak flooring has been installed throughout the wing. The stone has been thoroughly cleaned, revealing the original, much lighter appearance. The Victorian bookcases on the ground floor have been restored, structurally enhanced, and returned. On the ground floor, the ceiling has been painted an understated and appealing dusty blue. There have also been external developments; landscaping works in the Rector's garden, which will make the garden fully accessible with a ramp, have begun.
In the annexe, work is continuing around the new mezzanine. The north façade, a floor-to-ceiling arched window, has been fully revealed for the first time since 1955, when it was concealed by bookshelves. Like in the lower floor of the main wing, the ceiling has now been painted, in this case a sophisticated shade of Cotswold green. Along the ceiling, windows will be installed as an additional source of natural light, improving the study space.
The Library is rapidly progressing in preparation for the return of books in August, followed by students in Michaelmas Term 2023. The closer we come to the project's completion, the clearer the impact and the value of the renovation becomes. The Library will truly have been renewed and transformed, becoming an exceptional study space that Exeter students will make extensive use of and appreciate greatly next academic year and for many years to come.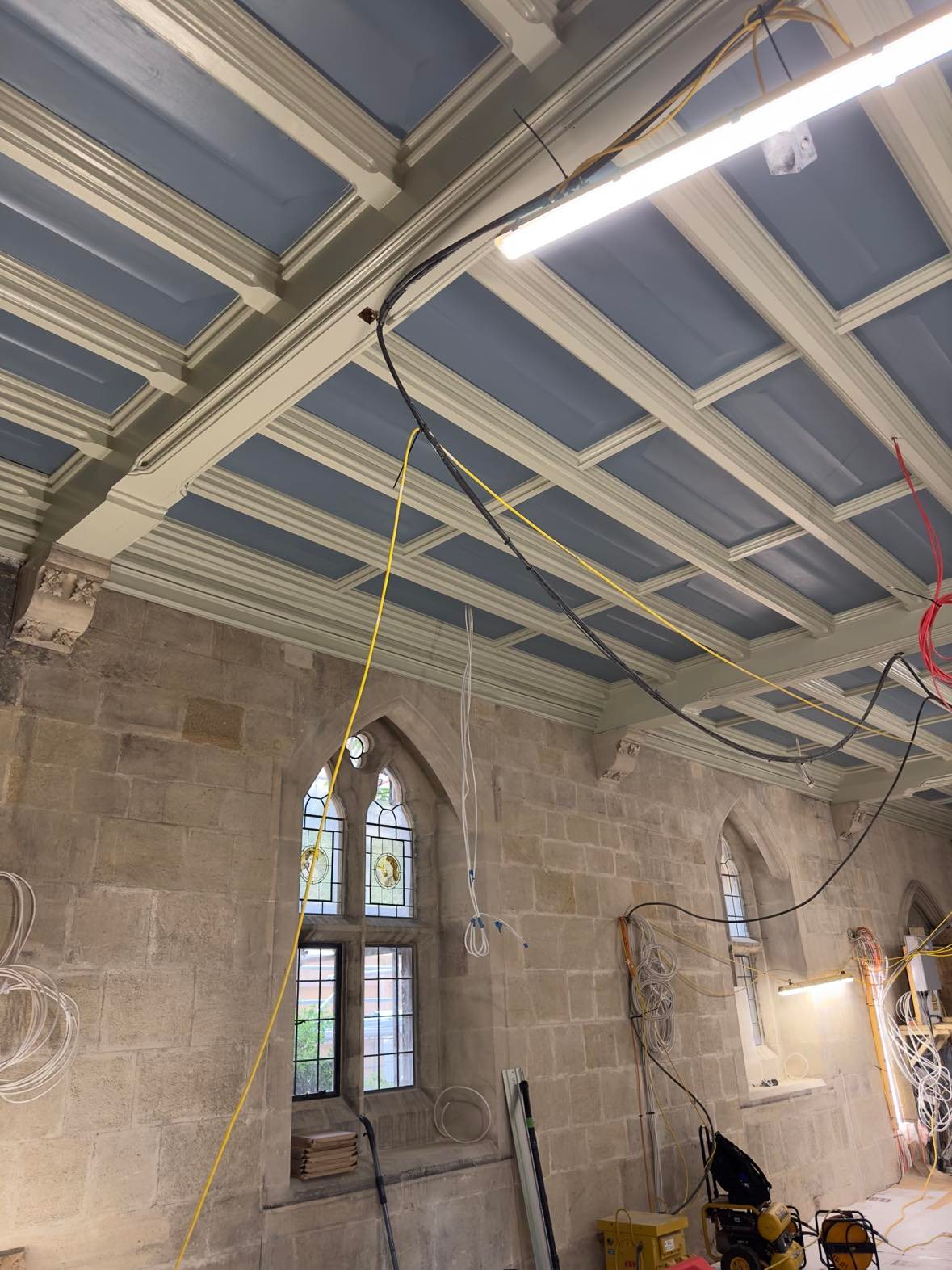 The newly painted ground floor ceiling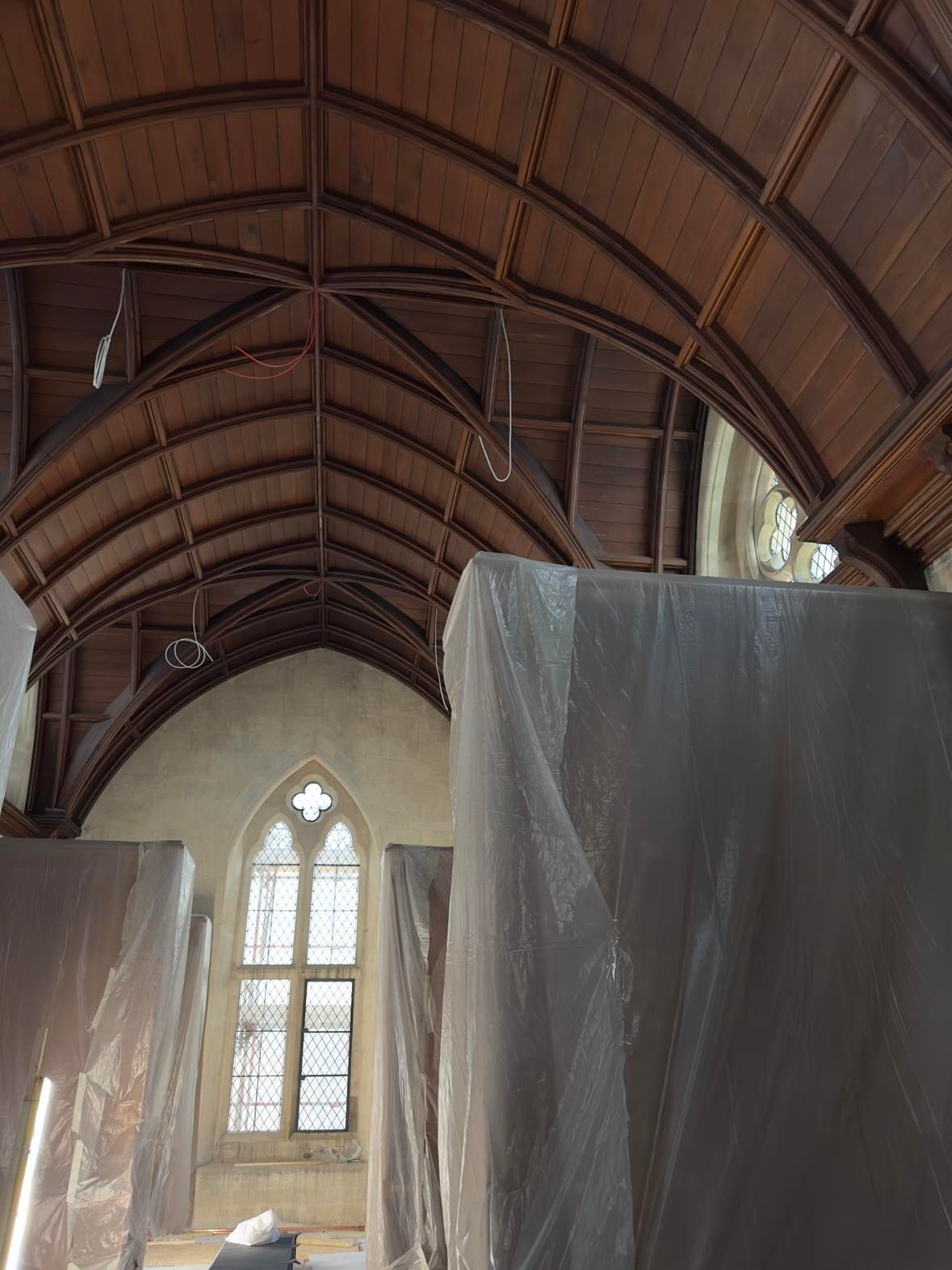 Refurbished bookcases have now returned to the library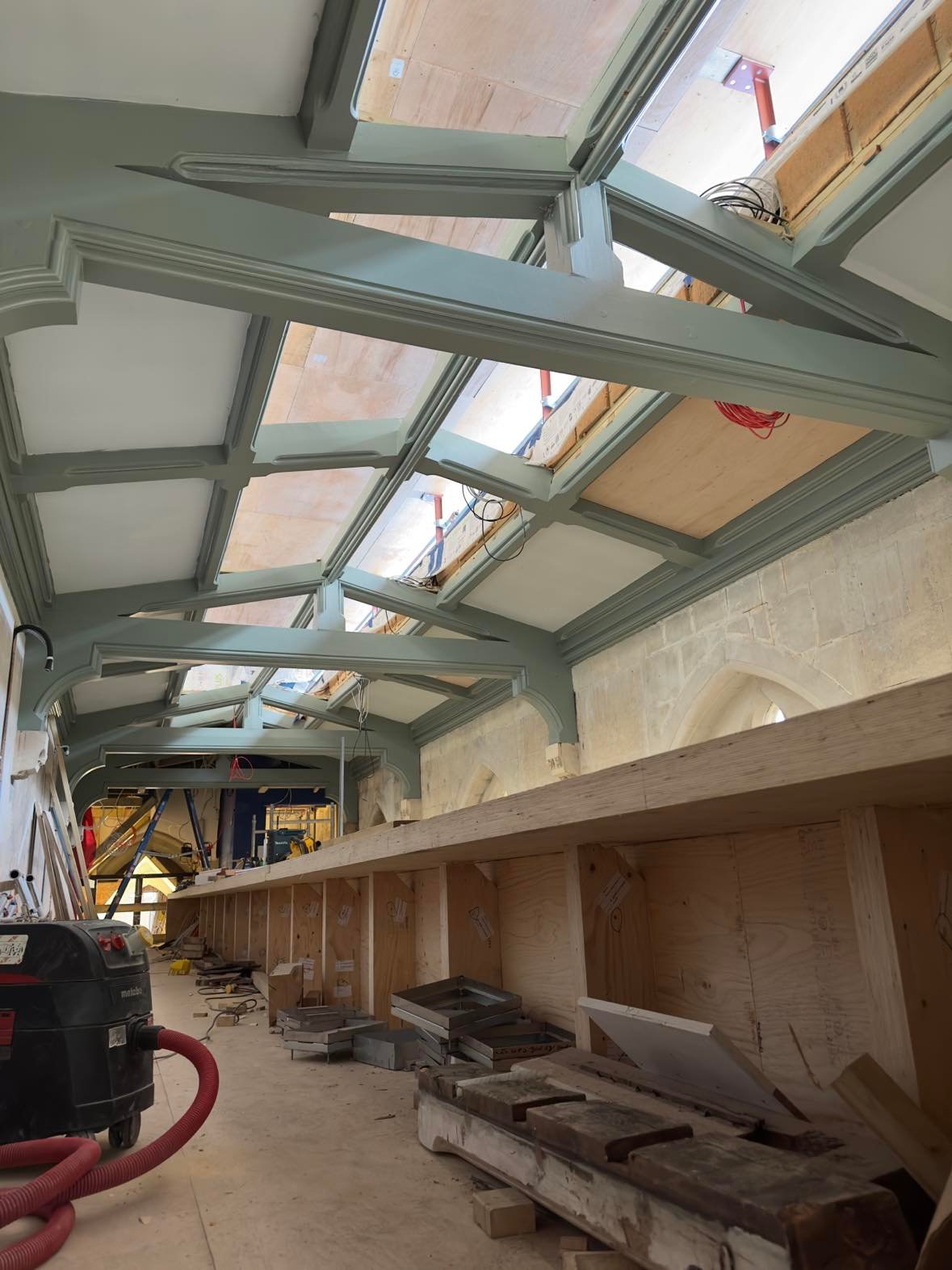 The annexe with the new mezzanine and painted ceiling in the Library annexe
If you would like to support the Library restoration, please click here.